GreenRock Securities: Offshore FinTech Investment Company Offers Transactional Banking Account for Offshore Companies
Businesses incorporated offshore who are finding it difficult to open bank accounts these days may find a solution in the Cash Management service of new offshore fin-tech startup GreenRock Securities.
Cash Management Accounts themselves are nothing new: the concept originated in the United States of America, where it was pioneered in the 1970s by brokerage giant Merrill Lynch. Now Merrill Lynch is part of Bank of America, but back then it was not a bank but a brokerage house, and US legislation dictated strict separation between brokerages and banks. Merrill Lynch executive Thomas Christie broke down this barrier with the launch of a groundbreaking new product called the Cash Management Account – which offered both day-to-day banking and investments on one platform.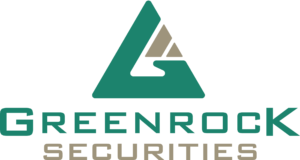 This platform appealed to consumers and brokerages alike. Customers found it convenient: unused cash balances could be invested temporarily for a better return, and then when the investor wanted to spend the funds, it was no longer necessary to call and arrange a transfer from brokerage account to bank account – they could simply spend the funds (by paper check in those days). For the brokerages, meanwhile, it was a fantastic tool for attracting and keeping clients.
The success of the Cash Management Account concept was legendary: Edward Yingling, former head of the American Bankers Association, called creation of the CMA "one of the top dozen or so events that changed the financial services industry," the ABA Banking Journal reported in 2003.
It is perhaps surprising, therefore, that it has taken this long for someone to come up with an offshore version of it. Major onshore banks have become financial supermarkets, offering all kinds of products to retail investors, yet offshore brokerages are typically restrictive and don't want to handle transactions to and from third parties.
GreenRock Securities, a FinTech startup licensed in Vanuatu, aims to change this with the recent launch of its Cash Management product, aimed directly at the international expat and offshore market.
GreenRock's on boarding process is fast and straightforward: you can typically get an account open on their system and approved by compliance within 24 hours. Their main sales point is offering relationship managers and compliance officers who are familiar with international business and structures such as offshore companies, foundations and trusts.
Once the account is open, you can pick and choose from their menu of services which include traditional old-fashioned stock brokerage, fixed income time deposits and – perhaps most interestingly for those of us who are experiencing first-hand the problems of offshore banking these days – international commercial payments.
GreenRock's Cash Management Account, which can be opened with no minimum balance, serves as the relationship hub and works for basic bank transfers in and out. It can be opened in USD or EUR or both, and funded directly through their correspondent banks (located in Germany for EUR and in Puerto Rico and Antigua for USD). These banks are where all the cash balances are ultimately stored – GreenRock makes a point of keeping 100% cash coverage.
Besides the USD and EUR hub currencies, payments can also be sent and received easily in more than thirty other currencies at highly competitive exchange rates through their partnership with a licensed money service business in the USA. We have found these transactions are also processed very fast – since they are to/from USA banks there are few compliance questions on the other end which leads to more efficient processing – faster in many cases than a direct USD or EUR transfer!
Unlike most offshore brokerages, GreenRock allows payments to and from third parties, and has its own SWIFT code (GRCRVUV1) Management is tech-savvy and they have developed a clean, easy-to-use platform that is updated in real time, allowing you to order wire transfers online. It is currently only available in English but other languages will be available soon.
Of course, GreenRock is not a solution for large volume payments or for more sophisticated international payment services such as letters of credit. But for the typical offshore company that has only a few invoices for consulting work per month or receives one weekly payment from an e-commerce processor, GreenRock could be ideal as it offers a fast and easy solution to get an account opened in record time in the name of your new company or trust.
One noticeable service that is missing, unfortunately, is a plastic card offering. GreenRock's Managing Director Craig Keddie assures us, however, that this is in the works and will be launched towards the end of 2017.
Another downside for some clients might be the fees, which are on the high side (exact fees here). On the other hand, what price for convenience?
To find out more about opening an account at GreenRock Securities, contact one of our executives today!