Why you should acquire residency in Panama and a second passport
Have you ever thought of obtaining a second citizenship? Just in case. In case anything happens in your home country that forces you to leave… Or in case you simply want to change your domicile and live somewhere else… Acquiring a citizenship and a second passport in Panama is easier than in any other country in the (civilized) world.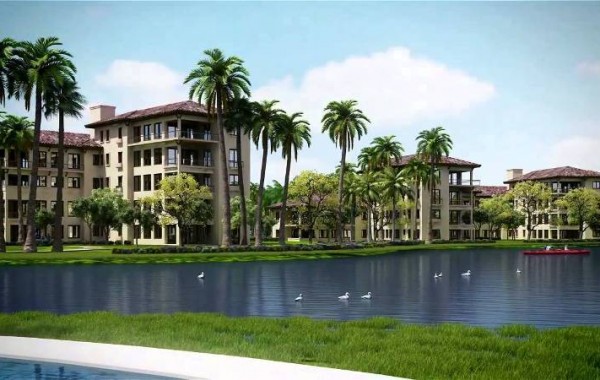 Why pay more if you can have it for less in Panama?
When choosing the country for their residence, wealthy people usually do not intend to evade taxes but only want to protect their assets and probably upgrade their social status.
Today the number of people wishing to obtain a second citizenship is ceaselessly growing and this is true not only for the second- and third-world countries but for the prosperous nations as well.
At the same time, one should not mix up temporary or permanent residency in the country and its citizenship. The latter brings not only rights but obligations too.
A national citizenship is normally granted to the person who has lived in the country for a certain amount of time and has fulfilled a number of additional requirements.
The permanent residence time needed for obtaining citizenship varies from country to country. It may be anywhere between three and ten years. Some states, however, will not grant citizenship to foreign residents at all, no matter how long they have lived in the country. Let us compare citizenship acquisition requirements that some popular emigration destinations have.
Malta
Malta offers the possibility to acquire its citizenship in exchange for investments. The "Citizenship for Investment" program is a fast-track mechanism that a foreigner can employ in order to become a citizen of Malta.
In order to obtain Malta citizenship the immigrant has to invest 900 000 EUR into the country's economy. This investment includes a contribution to the state funds and purchase of real estate or securities.
Cyprus
Cyprus also has a "Citizenship for Investment" program but the applicant to this program has to spend at least 2.15 million EUR to become a Cypriot. Two million has to be invested into purchase of real estate on the island and a 150,000 EUR contribution has to be made to the state charity. Yes, you have to give this sum away to the Cyprus Government.
Both Malta and Cyprus also have yearly quotas that limit the number of people who can apply for citizenship in these countries within one year.
Spain
Unlike the countries mentioned above, Spain does not have a "Citizenship for Investment" program but a foreigner still can acquire a residence permit by investing into Spanish economy. The legislation in this country specifies five types of investment in total that allow applying for Spanish residency. Purchase of real estate is one such type of investment. Citizenship can be applied for after ten years of permanent residence in Spain.
Panama
The Republic of Panama offers to foreign nationals a large spectrum of investment programs and more favorable conditions for obtaining permanent residence and citizenship in the country.
A foreigner can be 'naturalized' and obtain Panamanian citizenship after five years of residence in the country. However, citizenship is not granted 'automatically' to any person who has lived in Panama for five years.
The Panamanian Government considers each applicant for citizenship separately. The decision to grant (or not to grant) citizenship will depend on the amount of investment the applicant has made and on the degree of his/ her integration into the country's economy and society.
"Friendly Nations" migration program
The "Friendly Nations" program is the easiest and the least expensive of all Panamanian migration programs. The applicant to this program can obtain a permanent residence permit after only three to four months since the day they filed the application. Besides, the investment requirements are considerably milder and the application costs considerably lower in comparison to all other investment visa programs that Panama offers.
Citizens of fifty countries that are Panama's primary allies in politics and economy can obtain the "Friendly Nations" visa. You can find the list of these countries and a detailed description of the program by following this link.
Those who live in other countries can make use of the Panama's "Economic Investor" migration program.
"Economic Investor" visa
Unlike with the immigration program described above, citizens of any country are welcome to apply for the "Economic Investor" visa. In order to obtain this visa the applicant has to fulfill one essential requirement: he or she has to invest minimum US$ 300,000 into Panama. This is not a gift investment at all – the money can be fully recovered after some time.
There exist three ways in which you can make this investment:
By purchasing real estate in Panama. The property has to be registered in the name of the primary visa applicant. (It cannot be registered in the name of a legal entity but only a physical person.)
By making a US$300,000 fixed-term deposit in the State Bank of Panama. The money will have to be kept in the account for at least three years. If you cancel the agreement with the bank before three years expire, your residence permit will be annulled automatically. However, the money will be at your full disposal again after the end of this term.
By combining investments into real estate with a bank deposit. In this case, the total investment, that is, the cost of the property plus the amount of money you put in the bank must come to at least US$ 300,000.
After the investment is made, the state duties paid and application procedure completed, the primary program applicant and the members of his/ her family receive two-year temporary residence permits. You can learn more about this immigration program here.
"Pensionado" program for retirees
The Panamanian "Pensionado" migration program is well-known and actively used by USA and Canadian pensioners. Many citizens of these countries, especially those residing in the cold regions, seek a warm and cozy place with marvelous sandy beaches where they can enjoy the old age.
In order to acquire residence permit on the "Pensionado" program the applicant has to submit proof of having a guaranteed monthly income of at least US$ 1,000. The attractive thing about this program is that it does not have any age restrictions. Anyone over eighteen years of age can apply for it provided that he or she can demonstrate having a life-time subvention of some kind – from a state pension fund or a private foundation. You can learn more about the "Pensionado" program by following this link.
Until recently, this immigration program did not lead to citizenship in Panama but now it does as the legislation has been changed. Some specific requirements need to be met and application filed but then again, elderly people are seldom interested in changing their domicile. Why bother if they can happily live in Panama while remaining citizens of the countries of their births?
Advantages of Panama that a foreign resident can enjoy
First of all, the pristine Panamanian nature should be mentioned among its attractions. Diverse landscapes, wonderful beaches on both coasts with white and grey (volcanic) sand, multiple small islands near the coasts… Far from every country on the planet can boast such abundant and exotic flora and fauna as Panama can. The mild tropical climate allows you to enjoy the summer weather all the year round. The calendar winter brings only short refreshing rainfalls.
The cost of living in Panama is much lower in comparison to many western countries. At the same time, the quality of life there is equal to that in the developed world countries. Panama City especially stands out as the country's capital combines the historic past and the hi-tech modernity.
Over the last two decades, Panama's GDP has been stably growing by 5% to 6% a year, which has put this country ahead of the neighboring states in terms of economic development. The Panama Canal and the financial sector are two main contributors to the national economy there. There are over eighty international banks to be found in Panama City including branch offices of the largest and best-known banks in the world.
Panamanian banks are known for the strict requirements to the clients, high level of capitalization and confidentiality of the account holder information. Thus, the banks in the country are among the most reliable and secure financial institutions in the world. Panama residents can freely open an account in any bank thus receiving access to the international finances.
Officially, the balboa is the national currency in Panama. However, only balboa coins are used and there are no balboa bills. This is because factually, the main currency in the country is the American dollar. Balboas are exchanged to dollars at the rate of 1 to 1.
There is a favorable business environment in Panama. It take only five to seven working days to have a business company registered in the country. Foreign investments are protected by the Panamanian legislation. There are restrictions neither for investment nor for disinvestment of capital.
There are Free Trade Zones in Panama including the Colón Zone that is one of the largest in the world.
The Territorial Taxation System is used in Panama, which means that no profits obtained by Panamanian resident companies abroad are taxable in the country. This applies both to native and foreign companies registered in Panama. Only the profits received by physical or legal entities inside the country are taxed.
The company registered in Panama and making profit from international business transactions does not have to pay any tax in the country.
Foreigners' rights and assets are protected as effectively as those of Panama citizens. Panamanian courts of law do not recognize court decisions made by foreign courts in relation to citizens and residents of Panama.
There are no laws in Panama that are similar to CFC (Controlled Foreign Corporation) laws that many other countries have.
Panama real estate
Purchasing some real property in Panama is one of the surest ways to acquire residency in the country. The property tax on newly purchased real estate is not payable during the first five to twenty years of ownership.
Early in 2019, a new law was passed in Panama that increased the price of untaxable real property from US$ 30,000 to US$ 120,000. This law has made buying houses and apartments in Panama even more attractive for foreigners.
A luxury apartment in Laguna quarter of Buenaventura
We invite you to consider purchasing a piece of real estate located on the Pacific coast 130 kilometers (about 80 miles) from Panama City. The property is in the living quarter called "Laguna" that is part of the Buenaventura beach resort. The resort is a gated community with twenty-four-our services that its residents can enjoy.
The Buenaventura administration lists an apartment for sale in a four-story apartment building located at the shore of a lake. There are eight apartments in the building in total, two on each floor. The apartment described here has wonderful views of the park, the green recreation zone, and the clubhouse.
An apartment in Buenaventura will bring you the comfort of the highest level. The beach is only a five-minute walk away. In close proximity, there are also five restaurants, a SPA salon, a horse riding club, a top-class golf course, and other facilities. The place is ideal for living or resting there with your family.
The total area of the apartment is 186 square meters (222 sq. yards). The place boasts the following:
Three bedrooms.
Three and a half bathrooms.
House help's room with a separate bathroom.
A balcony.
A dining room.
A fully equipped kitchen.
Centralized air-conditioning system.
Two parking lots behind the building.
If you want to have a comfortable place to stay in a foreign country for you and your family, Panama welcomes you. We suggest that you apply for a free consultation with us on the matters related to purchasing property in Panama or moving to this country.
Please write to us to [email protected], and ask us any questions about acquiring residency in Panama, opening a bank account there, registering a business company, and so on. We will be happy to provide high quality consultancy, registration, and administration services to you.